OCC Bastonária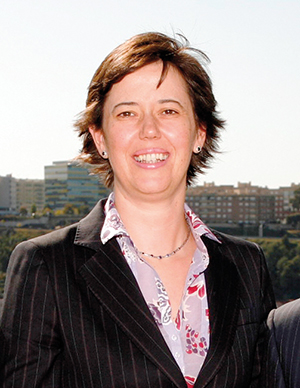 The Ordem dos Contabilistas Certificados, once again, binds to the organization of the 16th International Accounting and Auditing Congress, in a long and immeasurably fruitful partnership between the Institutos Superiores de Contabilidade e Administração. Throughout this healthy collaboration, many important scientific and professional presentations, discussions and debates took place, being set now, another major international congress.
The Ordem, in partnership with the Instituto Superior de Contabilidade e Administração da Universidade de Aveiro (ISCA-UA), as the honour and pleasure to invite researchers, accountancy and audit professionals and students, for the 16th International Accounting and Auditing Congress (CICA), taking place in Aveiro, from 12th to 13th of October 2017.
Aiming the chartered accountant development, promoting a more qualified profession, prepared and therefore most reputed and with more preponderance on the business community and civil society, the Ordem privileges the organization of these events. The 16th CICA, will focus on multiple accountancy areas, in order to make available to all the participants a wide range of academic and professional knowledge.
The link between academy and profession will be scrutinized for a better understanding of the accounting and audit profession.
Wishing a more prepared academy and accountancy teaching, able to face the profession daily reality and helping the accountants to better play their role within the global economy.
Having this said, it is important to put in force the best endeavours to create a proper link between academy and the profession, facing the daily challenges that allows us to find a balance between theory and practice on the accountancy and auditing teaching.
We believe that these debate days between researchers, chartered accountants and students, sharing experiences and knowledge, will be an opportunity of personal and professional enrichment, helping to overthrow preconceptions between theory and practical and making the accountancy role more solid. We all will leave this event more prepared to face the daily challenges that come along on our professional lives.
Sure of the importance XVI CICA will play, as the most relevant accountancy subjects debate areas forum, we challenge all the academic and professional community to submit for papers. On the multiple accountancy and auditing areas, papers may consist of papers, to be presented in parallel sessions with or without discussion, or research projects, to be presented in a special session. They may be written in any of the following official languages of the Congress: Portuguese, Spanish or English. The best papers will be put forward for inclusion in a Special Issue of the Portuguese Journal of Accounting and Management (Revista de Contabilidade e Gestão), dedicated to the 16th CICA. The best paper presented at the Congress will receive the "Best Paper at the 16th CICA" award, based on the evaluation of the double-blind refereeing process.
Filomena Moreira
Bastonária